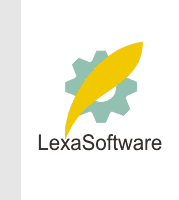 | | |
| --- | --- |
| | áòèé÷ :: Filmscanners |
Filmscanners mailing list archive (filmscanners@halftone.co.uk)
---
[Date Prev][Date Next][Thread Prev][Thread Next][Date Index][Thread Index]
Re: filmscanners: I love/hate SilverFast
---
---
In a message dated 8/5/2001 4:32:12 PM Pacific Daylight Time,
steve@gccl.fsbusiness.co.uk writes:



I can also appreciate your problems with the level of (SilverFast) support.
It took me
several weeks just to get the password for the download out of them. When it
came to fixing a showstopper problem they claimed I was the only person with
the problem.
Yes, you do get IT-8 calibration and it seems to be much more accurate than
Microtek's Scan Wizard Pro but Vuescan generally produces good colour
anyway.



That reminds me, when I bought my SS4000 with SilverFast it came with an IT-8
slide but the associated calibration table was not included. It was like
pulling teeth from a hen to get them to give me a download for that table.
My new SS120 also came with the same vintage of slide (a 1999-10) . So I
should have the table for it even if they didn't include one on the CD for
the SS120 SilverFast. Which brings up another point: Why is SilverFast
shipping a three year old IT-8 slide? Aren't they supposed to be replaced
every year to insure their accuracy?

Concerning Microtek's ScanWizard Pro, I have it with my flatbed ScanMaker 5
scanner (also IT-8 calibrated) and find it does a very good job of scanning
(keep in mind that I'm colorblind, so I might miss some of the subtleties).
I had a case where I was scanning a slide with my SS4000 of a model wearing a
bikini. It was obvious that I was having more than a normal amount of
trouble getting the color balance right, so I got the bikini bottom that
model had worn and placed it in my Microtek flatbed scanner. I used the
eyedropper to compare the color of the flatbed scan to that of the SS4000 and
was able to get the color correct. In that case, I guess you could say that
the bikini bottom was the ultimate IT-8 calibration tool!
---