Filmscanners mailing list archive (filmscanners@halftone.co.uk)
---
[Date Prev][Date Next][Thread Prev][Thread Next][Date Index][Thread Index]
filmscanners: Two yellow bands ...
---
---
Dearests , I have these 2 yellow bands on the HP-6200c flatbed.
What should I do ? ... should I bring the scanner to HP Repair Center ( months without the unit and huge amount of money) or in your opinion it is possible to try some trick to repair it at home.
I try to attach a small jpeg showing the defect ... wishing not to be filtered/killed by the listserve.
5KB only !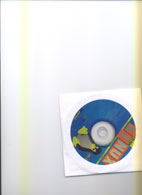 Sincerely.
Ezio
---