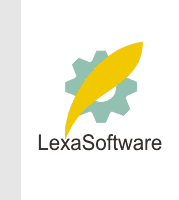 | | |
| --- | --- |
| | áòèé÷ :: Filmscanners |
Filmscanners mailing list archive (filmscanners@halftone.co.uk)
---
[Date Prev][Date Next][Thread Prev][Thread Next][Date Index][Thread Index]
filmscanners: Re:Dust removal software/ Question forEd Hamrick
---
Subject: filmscanners: Re:Dust removal software/ Question forEd Hamrick
From: Barbara & Martin Greene <martbarb@earthlink.net>
Date: Wed, 05 Sep 2001 08:01:42 -0400
List-help: <mailto:majordomo@lists.cix.co.uk> 'help' as msg. text
Mailing-list: filmscanners; contact: owner-filmscanners@halftone.co.uk
---
Title: Re:Dust removal software/ Question forEd Hamrick This is to Ed Hamrick

I have not been satisfied with the softening of images on my Nikon Super coolscan 4000 when
using Digital ICE for dust removal. I received the following response to a post I placed on the Photo.net Forum. What do you think. Would I get less softening using Vuescan than Nikon Scan 3.1?

Martin

Pete Andrews (p.l.andrews@bham.ac.uk) responded to a message you
requested notification for in the General (Not Archived) bboard:

Subject: Response to 4000 dpi Scanners- Nikon or Canon?

IMHO, Ed Hamrick's Vuescan uses better defect removal algorithms than ICE, and
the results are sharper. Vuescan uses the IR hardware of any scanner that's
fitted with it.


---