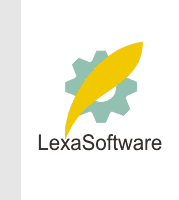 | | |
| --- | --- |
| | áòèé÷ :: Filmscanners |
Filmscanners mailing list archive (filmscanners@halftone.co.uk)
---
[Date Prev][Date Next][Thread Prev][Thread Next][Date Index][Thread Index]
Re: filmscanners: SilverFast HDR
---
---
In a message dated 7/1/2001 3:48:50 AM Pacific Daylight Time,
tomzakrz@ka.onet.pl writes:



Lasersoft produce a HDR version of their SilverFast software. This is
supposed to enable saving on disc the 48bit raw data from the scanner.
How useful is this function. Can't figure out if it's better to have normal
SilverFast software or the HDR version.
I consider buying Agfa Arcus 1200 (flatbed) and there's no SilverFast for
this scanner.
But since the HDR version is not Twain related, it can be used with every
scanner, hence my question.
Another issue is the cost of a separately bought scanning software.



I'll expand a bit on David Hemingway's answer to your question. My comments
are base on the SilverFast software that came with my Polaroid SprintScan
4000.

There are two parts to SilverFast, as I see it. There's SilverFast Ai and
there's SilverFast HDR. Ai is used to do a raw scan at 48 bits. (Or it can
scan at 24 bits, if that's what you prefer.) HDR is then used to manipulate
that 48 bit file, set white and black points, change contrast and brightness,
balance color, etc. You don't have to use HDR. You can do a 48 bit raw scan
with Ai and then use Photoshop to do the manipulation. But HDR is a
powerful, sophisticated piece of software and the one I use when working with
48 bit scans. One thing I don't like about HDR is that it only outputs a 24
bit file and not a 48 bit file. That means, you'd better use it to get your
image close to the final version you want before you leave HDR, or else
you'll be giving up the advantages of scanning at a high bit rate.

Remember that Vuscan can also work with 48 bit raw scans. It only costs
$40US and has a cult following on this list. If you have to buy software for
high bit files, that ought to be at the top of your list.

I'm not so sure that flatbed scanning at 48 bits would give better results
than scanning at 24 bits. I think high bit scans are of more use with
filmscanners.
---